Is Professional Digital Portrait Photography Dead?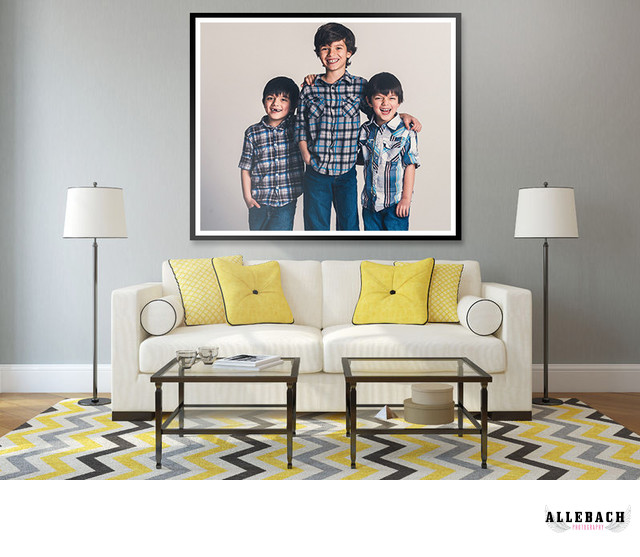 The photography world is in the midst of revolution. Digital photography has rocked the photo world's foundations. These days anyone can take a picture, maybe even a good one with a cell phone nonetheless.


Sadly what is known as shoot and burn - digital photography where only files are given is flaming out. It's death being brought about by the Walmart price race to the bottom, where no photography experience is necessary.


From concerts with a sea of cellphones to selfies at the gym, we hit digital oversaturation. We are drowning in digital images. We don't need more. People are just overwhelmed.
Yet portrait photography is experiencing a rebirth. Businesses are once again printing photos and art for client's walls. The full service portrait experience is back. And the truth is people never stopped craving physical photos.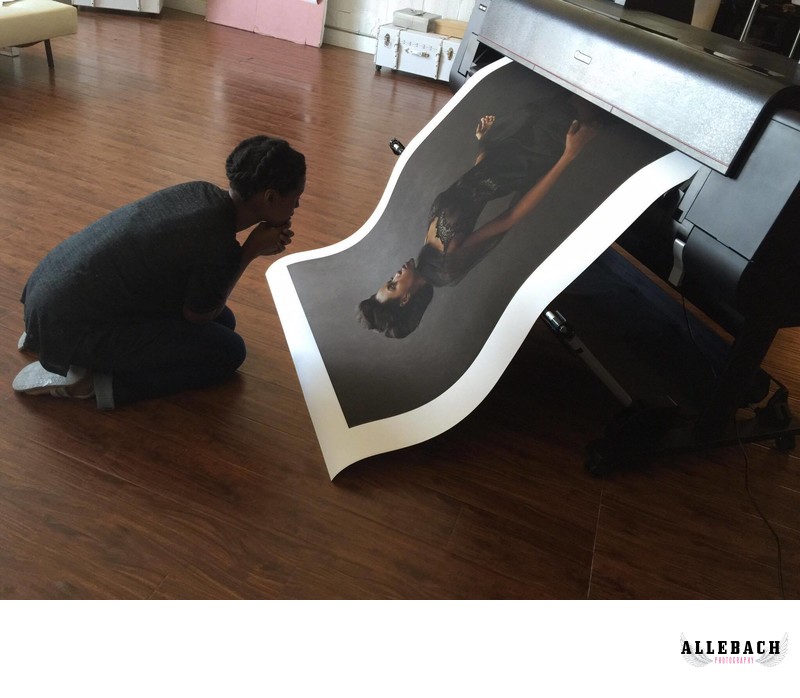 Anita watching her portrait being printed. (c) Sue Bryce
Sue Bryce, women's portrait photographer and educator noticed this too. "I have been a photographer for 27 years I remember the early days when my passion and hunger to be a photographer would put me in the dark room watching an image come to life." She said. "When we changed from analog to digital these were rough years and slowly as the digital has gotten better and better, I slowly reconnected to the deep fire inside that makes me an image maker. I stood in front of this printer having a physical reaction and an emotional one too I photographed the images coming out with tears in my eyes and I realized everybody in the room was doing the same. This connects me to my roots but mostly the value of what I am holding changes the way I see my work sell my work and value it."


In a world of digital overload, people need the tangible and physical. We long for real and authentic. The vinyl album explosion happened as a backlash to digital only music. The local bookstore is resurging despite kindle and e-readers. Photographers all around me are experiencing a new love of printed art. Families are realizing they want to display photography in their home again. When they experience the death of a loved one, I get a call for printed photos.


The printed photo helps us hold onto the memory of loved ones.


I believe photography matters more than ever.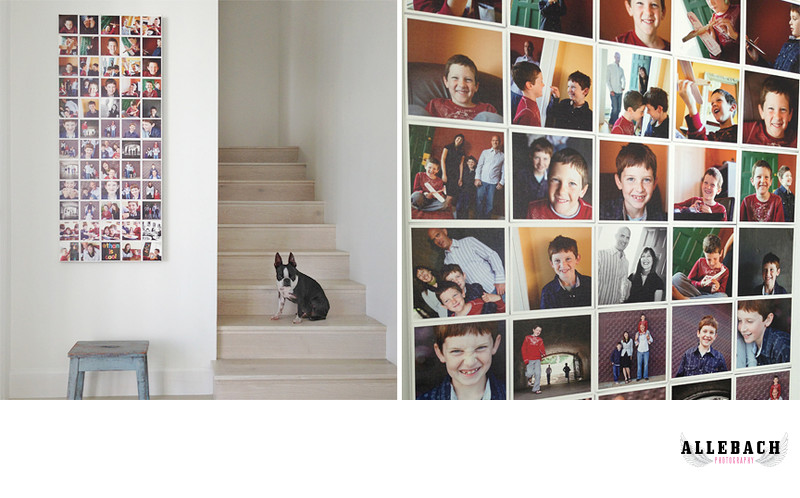 "My husband, a firefighter, and I would always talk about the things people run in to save during house fires. It's not the new shoes, handbag or TV....it's the family portraits. You can't get those back. They are everything." said Lena Hyde, owner and founder of polishedbydesign


A revealing study was conducted in 1975 with a group of fourth graders at a Tennessee school by Tulane University. During a five week period, the children took Polaroid instant photos of themselves with provided cameras in a variety of assigned poses, compositions and expressing various emotions. The children worked with the printed images of themselves and created scrapbooks once a week over those five weeks. Testing of the students and teachers at the conclusion of study revealed a significant increase of 37 percent in the students' average self-esteem behaviors. This Murfreesboro Study shows some evidence personal photography of children seen and enjoyed in a specific way can help boost a child's self-esteem. See more on this subject here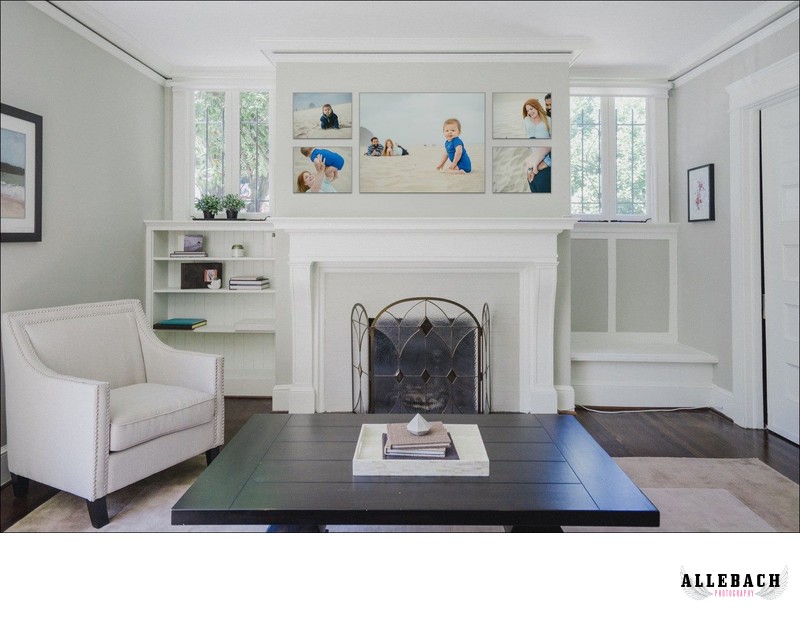 (c) Andrew Funderburg
"Prints are a bridge across generations." My friend Andrew of Fundy Software told me recently. "We are the most photographed generation in history. But if we don't print these photos, our lives will be forgotten and our family stories won't make it down to our grandchildren and their children."
We can save and capture fleeting moments. It's true soon children will grow up, your parents will grow older and your friends might move away. You will have first dances and last dances. You will cry over the people you lose along the journey. And yet we live in an amazing time in history, where we have the ability to savour people while they are here. With printed photos we hit pause on these significant moments. Capturing the giggles of a child playing and the love & joy at a wedding. We turn memories into art with the camera. It's not too late to get just one more photo. It's not too late to hit print.

Hard drives will crash, usb drives will get lost but printed photos displayed bring joy for decades. So join me in the portrait photography revolution. Surround yourself with photos of the people who you love.
And when you get the chance...print.
#printnotpixels
---
Mike Allebach of Allebach Photography.
Mike Allebach is a wedding photographer and photo printer. He also had a whole meal plan around Taco Tuesday published. This post was written while listening to Bon Iver, 22, A Million. Share this article if you agree.