Black and White Boudoir Photographers
Black and White Boudoir Photographers
We love photographing in black and white! Women everywhere are ashamed of their bodies, and they shouldn't be. No matter what size you are, we can make your body look amazing in our boudoir photography shoots. Our goal is to help women love themselves more than ever before by giving them a chance to see how beautiful they really are.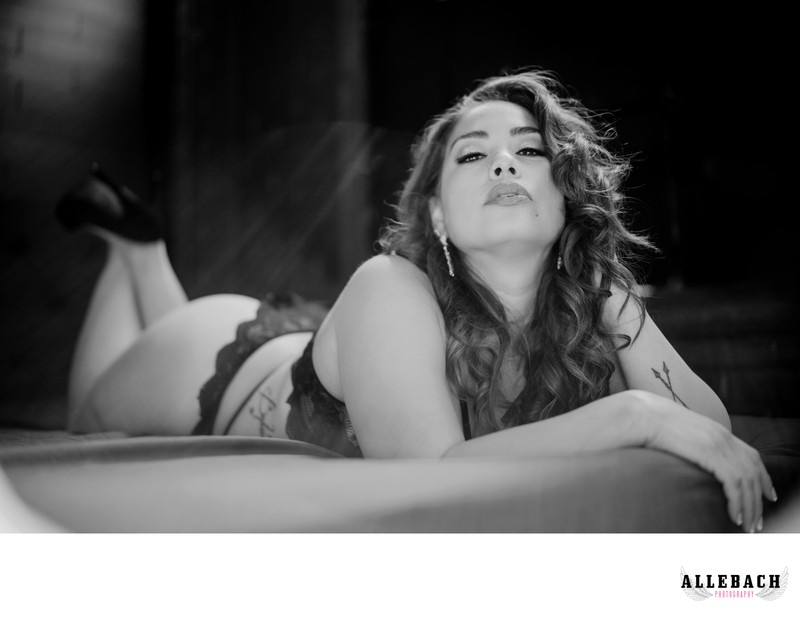 Fun Body Positive Boudoir Photography
We offer black and white boudoir photography at affordable prices with packages You'll get all these great images as well as some fun extras like hair/makeup styling, lingerie from Victoria's Secret, sexy jewelry from and much more! The best part about this whole experience is that it gives you an opportunity to let go of any shame you may have surrounding your body so that when someone else sees these photos of yourself it doesn't feel weird.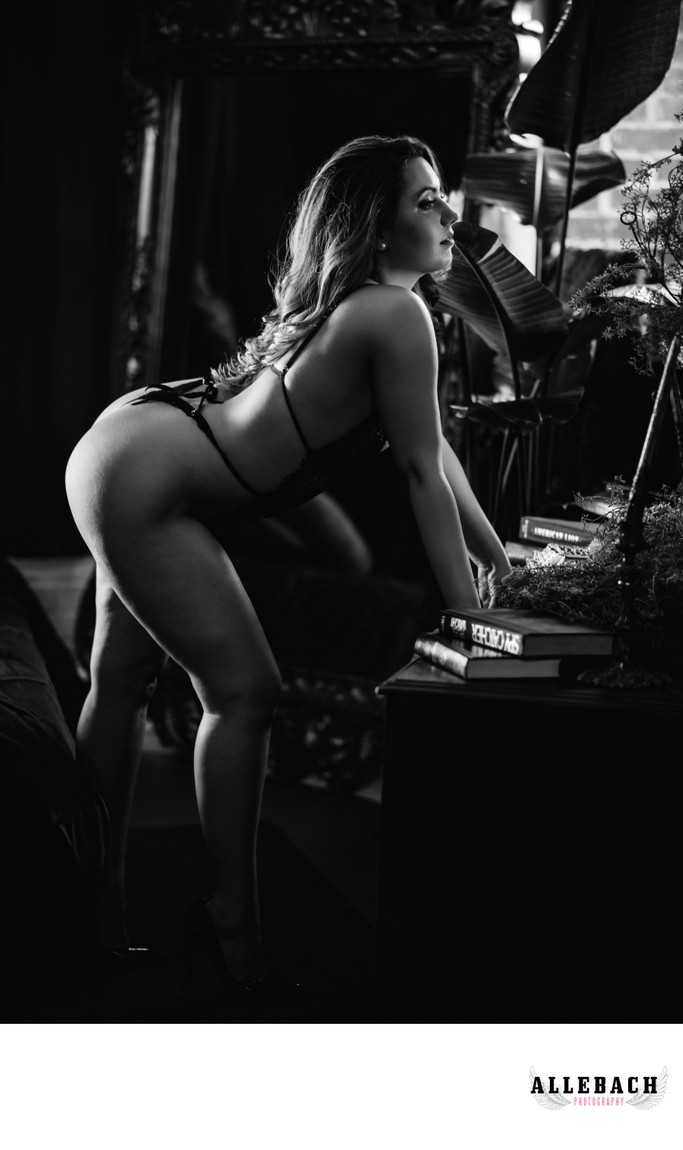 As women, it's easy to get caught up in the pressures of society and compare ourselves to others. It can be hard to love our bodies when we're constantly being told that they are not good enough. But what if you could see yourself as someone else sees you? What if your partner or loved one saw a more beautiful version of you than anyone else ever has? And what if all it took was a little bit of black-and-white photography?
Allebach Photography Have Over 100 Five Star Reviews!
Allebach Photography offers boudoir sessions for ladies who want an opportunity to feel comfortable with their own bodies while also experiencing something new and exciting! Our goal is simple - help women love themselves by capturing them in images that make them feel amazing about themselves. We offer black & white boudoir photography at affordable prices so everyone can experience this unique type of self-love!
Location: 1338 5th Street, Philadelphia, Pa.