Couples Boudoir Sexy Photoshoot in a Tub
You'll love your sexy tub couples photoshoot!
Couples boudoir at Allebach Photography is different. You'll start with a phone call to find out what is unique about your relationship. We don't make these images by accident. They are carefully curated from our exploration of your love. You'll have a chance to build artwork to remind you and celebrate this love. We offer albums, photographic prints and wall art for your home. This is the perfect birthday, anniversary or wedding gift.
This tub is from 1925 and was restored specifically for Allebach Photography. You're photo session will be one of a kind. You'll leave with your head held high and closer to your partner.
Recent Review:
"I had a great experience during my shoot with Allebach Photography! I am not terribly comfortable having my picture taken and hadn't worked with a professional photographer in years. However, Mike is a total professional that offers just the right amount of direction and was completely open to my suggestions and ideas. It was the most fun I've had in a long time and I can't wait to work with him again!!"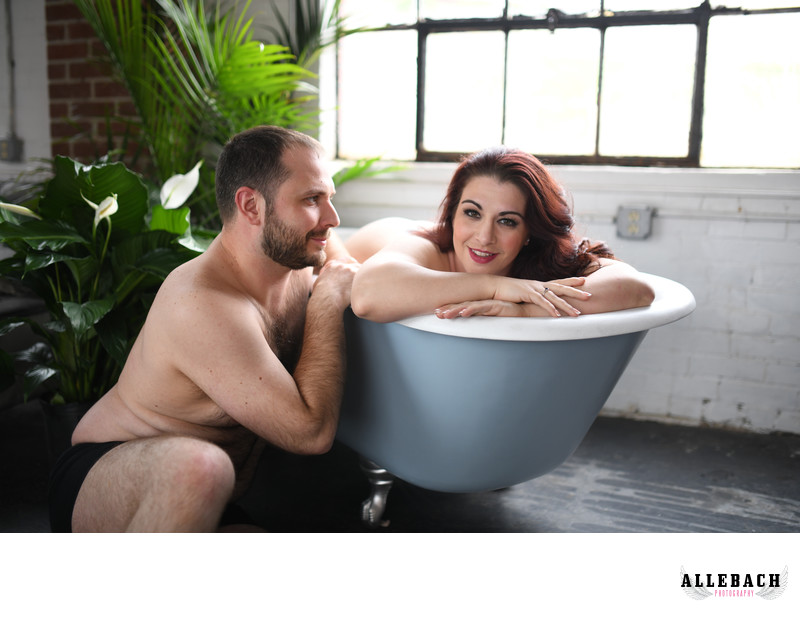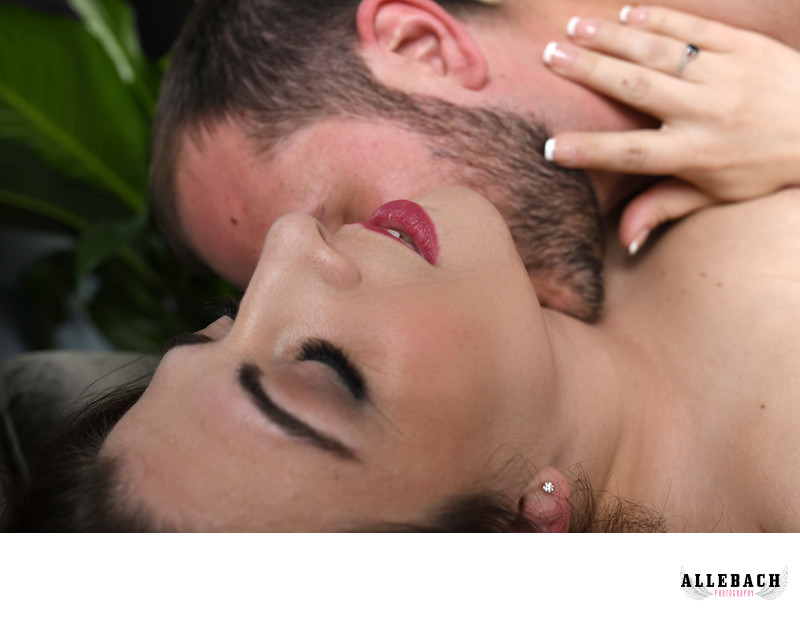 Call us to book your very own sexy couples boudoir session at Allebach Photography. Our phone number is 610.539.6920
Location: Montgomeryville, Pa.