Rated Top 100 US Wedding Photographer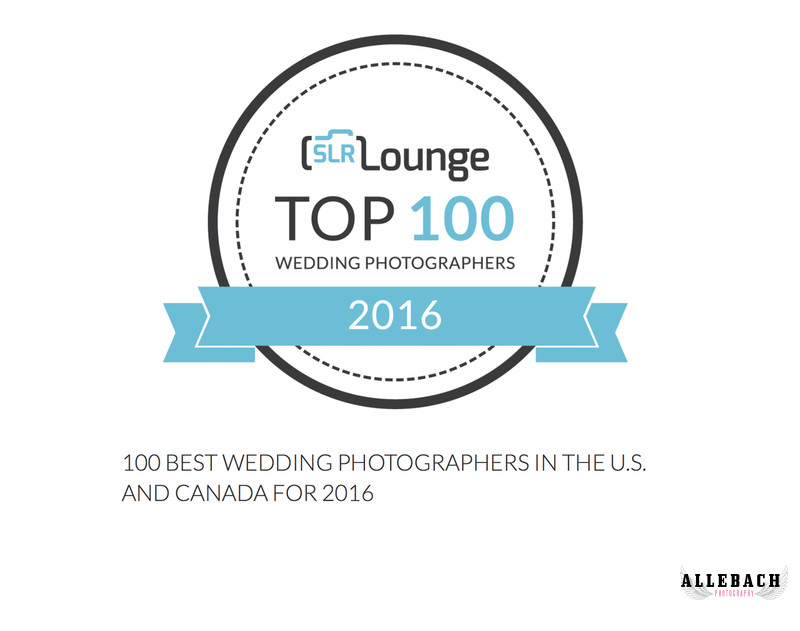 We are so excited to be named one of the best wedding photographers in the United States. See the Original Article on SLR Lounge's website or below we reprinted the article.
While SLR Lounge covers articles and tutorials for all types of photography, our roots have always been weddings. So when determining our list of the "100 Best Wedding Photographers in the U.S. and Canada," we did not take the task lightly. After researching for weeks, analyzing thousands of portfolios, and getting expert opinions from industry leaders, we came up with the following list.
THE SELECTION METHOD FOR THE BEST WEDDING PHOTOGRAPHERS
Our goal was to invent our own systematic method of selection that included as much objectivity as possible in an inherently subjective process. Here's how we created the list: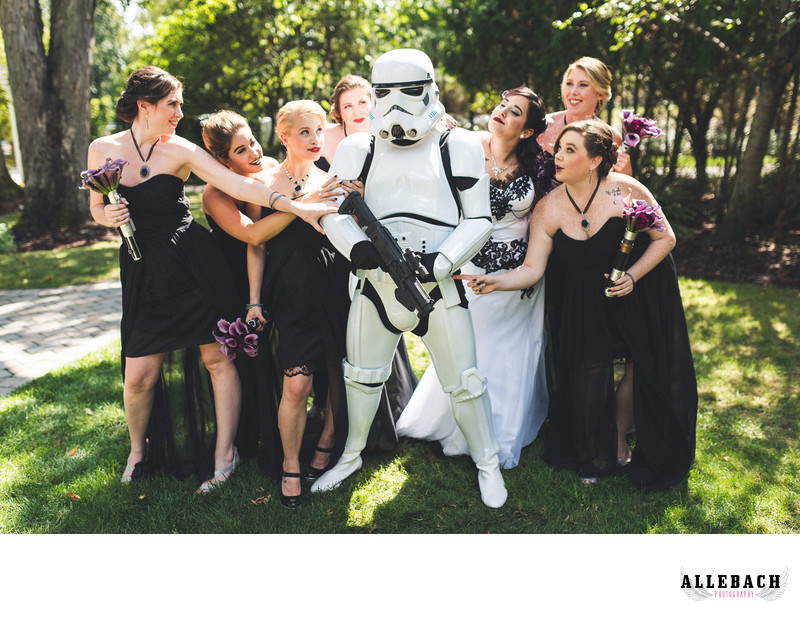 Step 1: We first compiled multiple lists of award-winners, instructors, and industry leaders from a variety of respected sources.
Step 2: We ran these lists through a formula to find the reoccurring names. If a name or studio appeared more than once, they were up for consideration.
Step 3: We went through the long process of reviewing each portfolio for the following characteristics:
Uniqueness and Creativity
Artistry and Vision
Timing and Emotion Capture
Consistency
Step 4: We then compared portfolios again and continued to eliminate until we cut the list down to 90 photographers. We kept our list at 90 because we want you to nominate the rest of the 10 .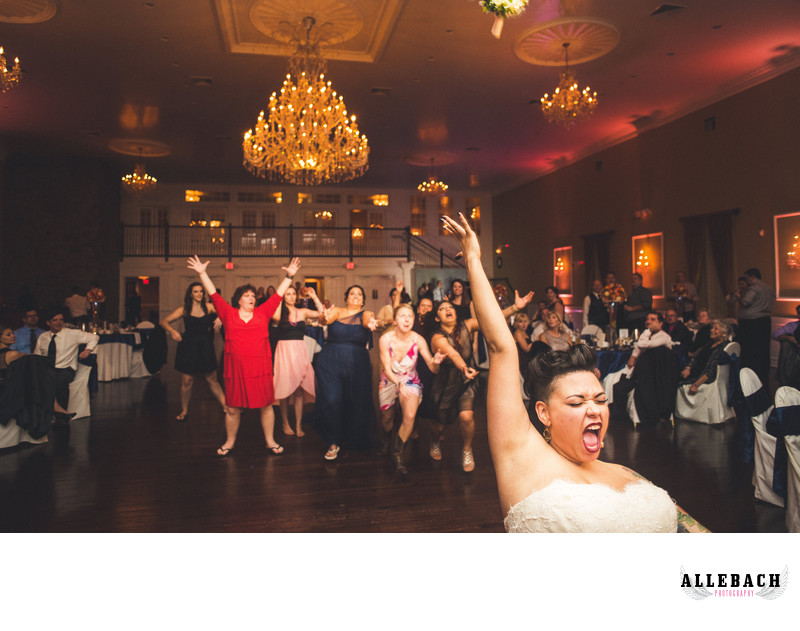 THE 100 BEST WEDDING PHOTOGRAPHERS IN THE US AND CANADA FOR 2016
Due to the subjective nature of art and photography, we decided to order this list in alphabetical order:
Aaron Morris – New York, NY
Abby Plus Dave – Calgary, AB
Amanda Basteen – Des Moines, IA
Anna Kuperberg – San Francisco, CA
Ashley And Jeremy Parsons – Kansas City, MO
Ashley Fisher – St Louis, MO
Bambi Cantrell – San Francisco, CA
Bradford Martens – Dallas, TX
Brett Butterstein – San Diego, CA
Brian And Allison Callaway – Los Angeles, CA
Brian Maheux – Fort Collins, CO
Camille & Chadwick Bensler – Vancouver, BC
*Caroline Tran – Los Angeles, CA
Charleton Churchill – Sacramento, CA
Chrisman Studios (Ben, Erin and Mauricio Arias) – San Francisco, CA
*Christina Blanarovich – New York, NY
Cliff Mautner – Philadelphia, PA
Crystal Stokes – Charlotte, NC
Curtis Moore – Winnipeg, MB
Dallas & Sabrina Kolotylo – Vancouver, BC
Danny and Julia Dong – San Francisco, CA
Dave Paek – New York, NY
David Murray – Kennebunkport, ME
Davina and Daniel – Montreal, QC
Derren Raser – Arcata, CA
Divine Method – Toronto. ON
Dylan And Sara – Portland, OR
Ed Pingol – San Francisco, CA
Elizabeth Messina – Santa Monica, CA
Emin Kuliyev – New York, NY
Erich Mcvey – Salem, OR
Eugene Michel – Spokane, WA
A Fist Full of Bolts – Seattle, WA
Gabe Mcclintock – Alberta, Canada
Green Tea Photography – Ottawa, ON
Hiram Trillo – Dallas, TX
Impressions by Annuj – Toronto. ON
Jacklyn Greenberg – New Haven, CT
Jasmine Star – Orange County, CA
Jeff Newsom – San Luis Obispo, CA
Jenna and Tristan – Vancouver, BC
Jennifer Moher – Peterborough, ON
Jeremy Chou – Orange County, CA
John Michael Cooper – Las Vegas, NV
Jordan Voth – Seattle, WA
Jose Villa – Solvang, CA
Joshua Dwain – New York, NY
Julie Paisley – Nashville, TN
Justin And Mary Marantz – New Haven, CT
Justine Ungaro – Studio City, CA
Kathryn Krueger – Waco, TX
Kelly and Sergio – Tucson, AZ
Ken Pak – Centreville, VA
Kenny Kim – Chicago, Il
Kristi Odom – Reston, VA
Kristina and Dee Robinson – Sacramento, CA
*Lin and Jirsa – Orange County, CA
Luke Edmonson – Plano, TX
*Lurey Photography – Cherry Hill, NJ
Mantas Kubilinskas – Washington, DC
Matt Roberts – Santa Barbara, CA
Matt Miller – Atlanta, GA
Matthew Sowa – New York, NY
Melissa Jill – Phoenix, AZ
Michelle Gardella – Wethersfield, CT

Mike Allebach – Norristown, PA

Morgan Lynn Razi – Houston, TX
Nessa K – Washington DC
Nicole Chan – Boston, MA
Pat Furey – Toms River, NJ
Raymond and Jessie – Vancouver, BC
Reese Allen – Charleston, SC
Rob Greer – Los Angeles, CA
Roberto Valenzuela – Los Angeles, CA
Ryan Brenizer – New York, NY
Ryan Joseph – Tampa Bay, FL
Sam Hurd – Washington, DC
Samm Blake – Williamsburg, Brooklyn
Scott & Melissa Hopkins – Savannah, GA
Sean Leblanc – Calgary, AB
Susan Stripling – New York, NY
Taylor Lord – Austin, TX
Timothy Eyrich – Alliance, NE
Todd Laffler – New Jersey
Tony Gambino – Bend, OR
Tony Hoffer – Downingtown, PA
*Trevor Dayley – Phoenix, AZ
*Twisted Oaks – Hammonton, NJ
Two Mann – Canmore, AB
Tyler Wirken – Kansas City, MO